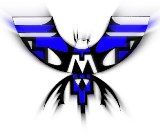 I can remember
one
time I have admitted my high school and
not
gotten a reaction along the lines of how I must be a rich, snotty brat. It was about ten years ago when a woman in the city we lived in at the time was researching Utah schools because she knew that the secondary education in our area wasn't stellar. She wanted to move where her kids would have a good high school.
We went walking on a track one morning, and she asked where I'd gone to high school. I hesitantly admitted it. Her reaction almost had me stumbling in shock off the pavement.
"No way! You are so lucky. Wow. You must have had an amazing education."
You know what? I
did
have an amazing high school education. But no one else in the general Utah area knows that. All they see is the reputation my school has for wealth . . . a reputation that is not even founded, as only a small percentage of the student body had money, and even fewer were snotty. (I knew plenty of
poor
,
snotty students, and one of my best friends was rich but one of the sweetest people ever. It can go both ways.)
So here is my "confession," if you will:
I attended and graduated with honors from Timpview High School in Provo, Utah.
When it comes to education, Timpview really is one of the best schools in the state. In some surveys, it's ranked as one of the top two high schools in Utah. I got one stinkin' good education. From a parents' point of view, I'd love my kids to go there. (I'd just hate for them to get the same backlash I've endured for over twenty years.)
The reputation is based on the rich kids who live on a hill
next
to the school.
That hill includes Osmond Lane. (Yes,
those
Osmonds, although none of them live there anymore.) In my time, the hill also had families whose fathers were plastic surgeons and so forth. So yes, THS had
some
(I stress
some)
very rich students.
First off, they were not all snotty (although granted, some were). And second, I'd guess that a good 85% or so of the student body were
not
on the hill, not rich,
n
or anything like unto it.
The school boundaries cut Provo in half vertically, so there were plenty of students nowhere near the hill. We ran the gamut of the economic spectrum, from mansions to tiny apartments.
Even though my family lived in northern Provo, our house was
off
the hill, not on the rich, east side. I am the child of a linguist. (Not exactly a wealthy profession.) When I was in grade school, we had a truck that was so rusted and ugly that my mother was humiliated to have it parked in front of the house.
Other families in our neighborhood got really good at fixing things with duct tape. Most relied on canning fruit from their own trees to get by. My mom sewed all our Sunday dresses (back then, before WalMart, sewing clothes was cheaper than buying them). Not exactly Beverly Hills.
Why was THS so great? A good percentage of families living in our school boundaries had BYU connections, including parents who were professors, so education was important to them. The culture of the area had parents who were active in their children's education. They made sure their kids did their homework. They stressed getting into college and taking advanced courses.
As a result, Timpview was (and is!) an
excellent
high school. I got a
fantastic
education that put me miles ahead of my fellow freshmen at BYU. I still credit virtually all I know about grammar and punctuation to Miss Drummond, my love and understanding of history to Miss McKay, and any music skill I have to Mr. Larsen.
Even now, whenever someone finds out where I went to school, their first reaction is, "Oh, so you were one of those rich, snobby kids." Or some variation on that theme.
A few years ago, those exact words came from a woman I worked with in the Young Women program, of all places. I knew she'd attended Spanish Fork High, which had a reputation for being filled with nothing but illiterate, tobacco-chewing cowboys.
After she'd lambasted me with the Timpview stereotype, I had half a mind to reply with, "So
you
were one of those tabacca chawin' hicks?" I refrained, trying to be the mature one and knowing full well that just as I didn't fit
my
stereotype, she didn't fit hers, and I wasn't about to throw hers in her face.
Tears pricked my eyes anyway.
How old
were
we, for crying out loud? We were the adult leaders, sitting at the church, planning an activity for our youth (one that was to celebrate the birth of the Prophet Joseph Smith, no less), and she had to bring up old rivalries and assume I'm a stuck-up, rich snob? Really? What had I done to deserve that?
Last Friday, Timpview won Utah's 4A state championship for football, and I was darn proud of my Thunderbirds, especially since my nephew was on the field as one of the players. (Go, #24!)
During and after the game, there was a minor rivalry in my neighborhood via Facebook between a couple of Timpview graduates and some graduates of the team Timpview beat.
It was all in good fun, but it still hurt when I got the same old stereotype thrown at me. This time it was couched as, "Well, we can't all attend Osmond High."
Ouch. I know the person saying it was joking, but it still stung. I could have thrown their high school's stereotype back at them (I won't mention it here, but it's an exceedingly
ugly
stereotype). I didn't do that. I'm going to assume it's inaccurate and that saying it would be both mean and
demeaning.
I've purposely never thrown such a stereotype at someone else, because I know from experience that 1) most likely, it's wrong and 2) it wounds.
I don't know why these kinds of minor jabs are acceptable in our society. It's like
Lord of the Flies
in miniature. I believe that while this particular issue may seem small, larger issues grow from it like mushrooms.
If it's okay to look down on someone because they attended this school or that one, what other silly reason do we need to look down on another human being? I thought we could joke around and tease about a simple football game, but it quickly turned into name-calling.
In today's society, race, gender, and religion are
big
issues. If we can't handle something as
tiny
as an alma mater, how can we handle the meaty issues, let alone properly teach the next generation to face them?
That's a dismal thought for the country and the planet.
At this point, I know there's nothing I can do to change anyone's perception of Timpview. The only thing I can hope to do is instill into my own children the understanding that it's
never
okay to lump a group of people together like that, to assume you know who they are and what they're like, especially when the stereotype is negative.
If I ever hear one of them say, "I can't stand X school; they're all snobs," they're going to get a serious earful from Mama. If they ever say anything similar about
any
group of people, no matter who they are, they'll get a similar lecture.
There are no acceptable stereotypes.
So here I am today, standing up for the first time probably
ever
with no hiding, no shame, no mumbling, and no apologies:


I am a graduate of Timpview High School, class of 1992.
The truth is, I'll always be a T-bird at heart.
I'll even don orange, white, and blue to prove it.
***
Fight on, you Thunderbirds, wherever you may be.
Fight on, you Thunderbirds! Fight on to victory!
Battle to win with glory, honor your name.
Courage will tell the story, bringing you fame!
Fight on, you Thunderbirds
Who wear the orange and white.
Higher and higher you'll fly.
Now and forever let us fight with all our might.
Fight on, Timpview High!