As part of the celebration for the release of my book
Tower of Strength,
I'm doing a giveaway that will last through Saturday, with winners drawn every single day! (Can I hear a woot, woot!)
I have
lots
of sponsors providing
oodles
of prizes, and trust me; you'll want to win!
When you enter, you'll be automatically eligible for each day's drawing, so you don't have to come back every day to keep entering (just to see if you won!). You'll especially want to enter for a chance to win Saturday's
grand prize.
(See below. Oooh, yeah.)
First, the prizes:
See all the great stuff my sponsors are giving away and then read below for
how to enter
to win them (including how to get up to THIRTEEN entries!)
Here's what you're entering for:

TUESDAY

1) Remember my post about designing a perfume for Tabitha in Tower of Strength? Now you get a chance to win a 2. oz bottle of "Tabitha" (valued at $24.95). The rose scent is tempered with China musk and gets a slight kick from a drop of juniper. I don't usually like floral scents, but the rose is subtle, and the entire scent is totally awesome. It's a soft perfume, not at all overpowering.
I use the Tabitha perfume and hand lotion every single day. LOVE it!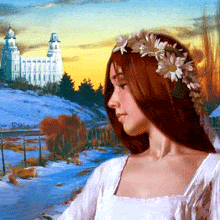 To learn more about the Tabitha scent click
HERE
, and to find out more about Urban Botanics, visit
THIS PAGE
.
2) One of my oldest bloggy friends, Luisa, is known as the consummate cook, and she has finally put some of her recipes together into one place for the rest of us who love food and want a taste of her brilliance.
She's giving away a copy of her cookbook,
Comfortably Yum: Food for Body and Spirit.
Visit her blog,
Novembrance
.
3) If you've seen
my book trailer
, you've heard the work of Sherrie Shepherd, an extremely talented musician. (Hearing her stuff has gotten my teenager son excited about
playing hymns
on the piano. That's got to be a super power.)
Sherrie has a CD called
Solitude
coming out soon. I personally can't wait! You can pre-order the CD at her website
HERE
and listen to more of her music
HERE
. One of today's winners will receive an advance-release copy of
Solitude
.
WEDNESDAY
1) Today's first prize is handmade by Jenn, who sells darling necklaces and scented soaps at
Handmade from the Heart
.
She's giving away a necklace with her most popular pendant, the open circle:
The winner gets to choose a sentiment, names, or a special word to be stamped into the pendant. Then they'll choose a glass pearl in light pink, cream, or charcoal to hang from the center, or a sweet, stirling charm to finish it off. Value: $25.00.
2) You'll also be entering to win Brittany Mangus's book
Prepare Now for the Temple,
a great guide for those getting ready to go through the temple for the first time, written especially for women.
3) Then
two
lucky winners will receive copes of the new CD
An Angel to Watch over Me,
a musical tribute to mothers. It includes music from Joshua Creek, Jessie Clark Funk, Jenny Jordan Frogley, Dave Blasucci, Lyndsi Houskeeper, Lauri Carrigan, and more. The CDs are donated by my publisher, Covenant Communications.
THURSDAY


1) April of April Showers (and the designer of my cool bloggy giveaway button . . . let's give her some props!) is giving away a personal blog header, designed especially for your blog.
(I'm tempted to rig the drawing so I get it . . . I won't, of course, but I seriously do need a header on this thing, and I like April's work.)
Check her out HERE, where you can see some of her stuff. (She's awesome, isn't she?)
2) Sandra is offering an
Urban Botanic Parfume gift collection using her new scent, "White Pearl," inspired by
Tower of Strength,
a $45 value.
The scent is a light, refreshing blend of coconut, rose, and white musk. It's very feminine.
The gift pack includes 3 Urban Botanic products scented with "White Pearl": Parfume spray, Nourishing Body Lotion (honestly, the UB lotion is my favorite, as if I haven't said that enough times lately) and a Refreshing Shower Gel.
Plus, a bit of fun news: If a
man
wins this prize, he'll get the gift pack in a scent Sandra designed for the hero of
Tower of Strength,
Samuel, called "Timeless." The UB shower gel doubles as a shaving gel, and the lotion is a great after shave. "Timeless" is masculine but not overpowering. I really like it.
(If a woman wins and wants the gift pack for the man in her life, I'm sure Sandra would be happy to oblige.)
Visit Sandra's site,
Your Scent Your Way
.
(A note on the two UB scents: "Tabitha" is more along the lines of a soothing Bath & Body smell that lingers, while "White Pearl" is more of a feminine, perfumy scent--if that makes any sense. They're both awesome, but quite different.)
3) Today you also get a chance to win
Rebecca Irvine's
new CD,
Adventures with the Word of God.
(If you have kids, you'll definitely want this to help with studying scriptures!)
More about the CD: Do your children's eyes gloss over as soon as family scripture study starts?
Adventures with the Word of God
is exactly what you need to get them excited about scripture study.
Interactive scripture reading makes family study fun for the whole family. Help your children learn and understand gospel principles directly from the scriptures with a year's worth of scripture study themes, such as:


The family proclamation


Pioneers


President Hinckley's "Be's"


Charity


Testimony
Together, your family can study and learn from sets of verses on similar topics, which helps children to better understand the language of the scriptures. Helpful hints are included to provide additional ways to encourage children to pay closer attention during family study time. With this handy helper, children can gain the tools they need to begin personal scripture study and increase their individual testimonies.
4) UPDATE: This is a NEW prize just added to the giveaway:
A copy of
The Worldwide Ward Cookbook,
by Deanna Buxton!
If you don't win but live in Utah County, no worries: the author will be the center of, "Confessions of a Chocoholic Cook," an event at the Scera lobby in Orem, on March 18. It's FREE, but you must RSVP by the 16th to covenant promotions at gmail dot com.
FRIDAY

1)
Covenant has again generously donated
2 copies
(so there'll be 2 winners!) of another music CD, this time Grammy-nominated pianist Glenn Hatch's, "Love Notes: 24 Romantic Favorites." Songs include the love theme from
Somewhere in Time,
Clair de lune, "Think of Me" from
The Phantom of the Opera,
and many more. Gorgeous music.
2)
SLC Baby Bandz
is donating a great gift pack that includes a Scandinavian Ribbon Bow, a Rose Garden (Hot Pink) clip, White Daisy clip, and a white hair band, a total value of $15.00 (tax included). All three accessories attach to the baby band or can be worn separately as hair clips, so it's great for all ages.
Be sure to check out their other products
HERE
.
3) This darling bib from
Sew Sara
has a crew neck (like a T-shirt) and pulls easily over baby's head. It fits babies all the way up to toddlers! Sara's 2 & 3-year-old kids STILL wear them!
The best part is that kids can't easily take off the bib. She uses 100% cotton fabric on the front, and the funky bird and tree applique scream, "Spring!" (Something I think we're all dying for about now.) The back is plush cotton chenille and the edges are double-stitched with a zig zag edge. Very fun and hip! Measures approx. 11.5" wide x 16.5" long--generously sized for lots of coverage.
Visit the
Sew Sara website
to see more of her darling products.
SATURDAY
Grand Prize time, people!
The Gold Gift Basket from
Colorado Kernels
, my hands-down favorite gourmet popcorn company EVER.
Here's what you get:


Tall 12oz. Chocolate Avalanche


Tall 12oz. River Bottom Crunch


Tall 3oz. Cheddar Cheese


6oz. Cherry Cordial


6oz. Caramel Corn


6oz. Seasonal Flavor
HO-LY YUM! (River Bottom Crunch is totally one of my favorites. And Cherry Cordial. Okay, and Chocolate Avalanche. Dang. Maybe I shouldn't be giving this one away . . .
I
want it!)
The whole shebang is valued at $40.
Thanks to all of my sponsors! Be sure to visit them. They all rock!
HOW TO ENTER:
Simply leave a comment on this post!
Be sure I can contact you if you win, whether it's through you own blog or through an e-mail address in your comment. If I don't get a response within a day of the winners being announced, I'll draw another name.
For TWO MORE entries,
mention the giveaway on your blog and link back to this post
(not just my blog; use this post's permalink).
For FIVE MORE entries,
put
this handy-dandy button on your sidebar and have it link back
to this post.
(Right click on the image and save it to your computer. Then add it as a gadget in your sidebar. In blogger, when you do that, you have an option of telling it where to link to. Add this post's permalink there so the button clicks back here.)
And for FIVE MORE entries
(for a
possible THIRTEEN total
entries!), post the book trailer for
Tower of Strength
on your blog.
Find the trailer on YouTube
here
. (I was going to give you the embedding code, but it didn't work for some reason. As always, I'm a techno-idiot.) From YouTube, copy and paste the embedding code into your blog post (under the "edit HTML" tab). Easy peasy.
To simplify things,
feel free to post about (and link to) the giveaway AND post the trailer all on the same post (that's 7 extra entries for you in one fell swoop). I'm helpful like that.
For any extra entries you do,
be sure to drop me a line either in the comments or via e-mail
to let me know you've linked, posted the button, and/or posted the trailer so I can be sure to add all of your extra entries to my list before I do the random number generator thingy.
WINNERS
will be drawn each morning and announced here.
Ready . . . set . . . go!
Today's tour stops:
Pulsipher Predilictions
Blok Thoughts
Tristi's Takes