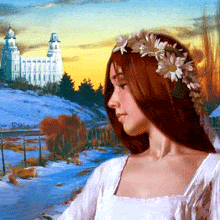 Going to
Karlene's
Urban Botanics
make-and-take party (or "lab," as I like to call it) was a fascinating experience. I got to feel a bit like a mad scientist as I combined oils to create brand new scents. I'd add a drop of this, a drop of that. I'd decide that I'd gone the wrong direction and start over.
I think I started over five times, maybe? (Karlene humored me. Patient woman, that.)
The entire point of the exercise was to come up with a scent that fit
Tower of Strength,
something that Tabitha herself could have worn, something that fit her personality.
At one point in the book, Samuel smells rosewater on Tabitha. Of course, I had no clue while writing it that I'd be later designing a fragrance to go with the book! But now that line gave me a direction to head: I needed to include rose in the perfume.
One
slight
issue, however: I'm not a huge floral perfume fan. What to do?
Karlene helped me out (so did Cindy Beck, who was there too), and together we came up with a scent that I absolutely love. The rose is there, but it's subtle, and the other oils blend so well with it that the final result is truly its own scent.
I now have both the perfume and the hand lotion in "Tabitha," and I use them daily.
Sometimes I use the lotion several times a day, not because my hands feel dry (because they
don't
with that lotion! UB lotion is my favorite, and I've been using it in different scents for a good year now), but because I love smelling the "Tabitha" scent as I rub it in.
Here's the combination of oils: rose, juniper, and China musk.
Now, I know that sounds totally off-the-wall. But trust me; it's light, with layers, not at all heavy floral or overpowering or anything like that.
Best of all, it's something I can imagine that Tabitha really wore.
If you're interested, click on the button for "Tabitha" in my sidebar (or above), and you can order the perfume (or any other UB products with the "Tabitha" scent) from Karlene, who has the official recipe. Or just click
HERE
to go to the custom scent page.
One thing to note on the entire Urban Botanics line is that they use gentle ingredients, so people who are often allergic to other cosmetics (especially perfumes) can usually use UB products. They don't have the harsh chemicals and preservatives, either. Good stuff.
To learn more about the Urban Botanics line, visit
THIS PAGE
.
I'll be bringing samples of "Tabitha" to book signings and other events, so if you see me, ask for one!
(Or lean in a take a whiff. I'll probably be wearing it.)
One lucky reader will win a 2 oz. bottle of the Tabitha UB parfume in my giveaway next week, a retail value of $24.95, donated by Karlene.You won't want to miss out on that, so be sure to check back and enter!